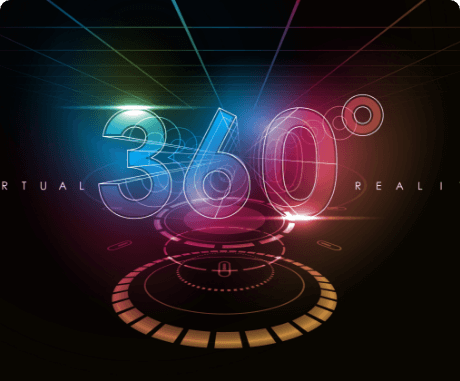 January 13, 2023
How To Introduce & Promote The Use Of Virtual Tours In Your Business
Do you want to level up your business by having virtual tours? Read these tips on introducing & promoting virtual tours for a better customer experience.
Before the COVID-19 pandemic disrupted the tourism industry, traveling, nature vlogging, and sightseeing were rampant. Social media platforms are flooded with images and videos of people wandering in different parts of the country, if not the world, and sharing beautiful creations.
But despite the cessation that happened, the hospitality sector found a way to carry on with the operations. Digital and creative teams have stepped up their game by creating virtual tours, which are becoming a trend nowadays. What's exciting about this is that it creates an immersive encounter for its users and makes them feel they are in the actual location or activity.
With virtual tours, your prospective customers can glimpse what your business offers. Although 2D images can suffice, showing a 360 degree and ultra-high-definition illustration intensifies the viewing experience.
Do you want to level up your business by having virtual tours? Below are some tips on introducing and promoting virtual tours for a better customer experience.
Create Branding
Get your customers to distinguish your edge from your competitors by having your own unique story. Your brand serves as your business' unique and distinct DNA. You can use it as leverage and your selling point to promote your business using virtual tours.
Establish a connection to your customer using your branding and story by creating an unforgettable impression on your audience. It helps build relationships among your customers and use that connection to turn them into paying and loyal patrons. And don't ignore the power of referral. Satisfied customers are more likely to spread the news and recommend your business once they are happy with their experience.
Use Exceptional and High-Quality Images and Videos
360 virtual tours are a compilation of panoramic images shot in different angles and put up in a seamless view for viewing of the entire angle. The user can navigate the picture, zoom in and out and rotate the image. They can also switch the view from one location to another via hotspots or thumbnails.
To create these high-definition images, professional equipment is used such as DSLR cameras and lenses or 360 cameras to take shots and utilize technology to develop a superior optical experience for the viewers. Business owners can also use a smartphone to capture images for virtual tours provided there is good lighting and a little knowledge in photography skills for good angles.
Ensure That It Works Well with Any Device
Keep your customer engaged by ensuring that your virtual tour is responsive to any device and not only good at your computer screen. People who are out and always on the go can still browse and enjoy the virtual tours wherever they are. So, make sure that high-resolution images and videos do not cause lagging even on smaller screens.
Since not every potential customer has access to their computer most of the time, they often use their tablet or, most likely, their smartphones to navigate your business' virtual tours and snapshots.
Promote across Social Media Platforms
Social media is a dynamic marketing tool because of its broader range of market presence, and people worldwide have access to it. Companies and businesses should utilize social media platforms to increase brand awareness, drive web traffic, and convert them to sales. Capture the users' interest by posting attractive videos and images with compelling captions to engage with your customers.
Determine Functionality
There are several virtual tour benefits. It could be to give your customers a walkthrough of what is inside your hotel, how comfortable the bed is and how spacious the bathroom. Restaurants can provide a glimpse of what's behind their kitchen operations and how enticing the food and the ambiance are.
Theme parks and tourist destinations can allure visitors by giving them a peek of the attractions inside the park. The options on how to elucidate the use of virtual tours to the business are endless. It catches the interest of potential customers by making them feel that they are physically there while they are actually inside their vehicle or comfortably sitting on their sofa.
For investors, it can be a helpful tool in buying the business or simply visiting the premises. It helps them scrutinize every part of the establishment without personalizing the visit to the store or the shop. It saves time, money, effort and promotes safety protocols, especially amidst this pandemic. Although 360 virtual tours are an excellent tool for business ventures such as this, investors can take advantage of using video conferencing software solutions to discuss further the details about getting the business done.
Call to Action
No matter how compelling and captivating your marketing strategies are, it can be futile without a "what's next" plan. Encompass your visitors right away by having a Call to Action and give them a little push to take immediate action. Encourage them to book a visit, purchase a ticket, order your product, or whatever conversion you want as a response.
Increase the probability of attracting potential customers and conversion by having a clear CTA. Create a link to your website to show visitors how to book a reservation, order, or speak with customer support if they have further inquiries, which explains why the next tip is significant.
Include a Virtual Tour in Your Website
Adding a video to your website is one way to improve your website. Although still images are already fascinating, 3D rotating panoramic images bring about a virtual reality interactive experience for your customers. It gives your customers the ability to see beyond two-dimensional photos. These images and virtual tours directly affect the customers' buying decisions.
Virtual tours in websites create an impression that a website is a high quality, especially if the videos and photos get viewers' attention. It will signal the search engines, increasing your website's position in web ranking. And making your way to the top of the web search means more chances of getting noticed, thus driving traffic to your website.
There are online tutorials on how to embed virtual tours on your website, which can be essential to your blog posts and landing pages as you share information about your business.
Importance of Virtual Tours in a Business
Businesses have found innovative ways to operate despite the limitations imposed due to unprecedented events like the COVID-19 pandemic. Virtual tours are one of the modern strategies for marketing the business without breaking the protocols.
Holographic imaging has been an exceptional instrument in catching the interest of your prospective customers and propelling visitors to take a deeper look at your business website. It has several benefits that prove that it's worth investing in.
Make your potential customers feel enthralled and excited about what they are looking at and look forward to seeing those things in actuality. Give your marketing strategies a boost and provide a remarkable interactive customer experience by creating a virtual tour that includes the tips mentioned above.